WELCOME TO THE CHRONAVERSE!
"Where all art has purpose and meaning!"
---
<!=========================== ~*~ ===============================!>
The Chronaverse Whitepaper
"So how does this all work?" You ask? Well let me step it down for you.
When I first came to atomichub there were about 5 other collections, thus I was one of the first collections to be on atomichub, and was THE FIRST art and music collection to be on atomichub, and the first solo musician to submit music nfts to atomichub. Lots of firsts! Many game collections that are out now actually started out by collecting my art and music nfts! I thus know most of the collections and people who run them - it's a small community, this wax cryptosphere :)
Before I got into nfts I was a musician and an artist. I wanted people to truly appreciate the work I did both in how they valued it and how they paid for it.
Thus what I initially started to do was I submitted promos of my art on market. They would either be images that linked to my telegram (promos) or they would be small or medium versions of my artwork (promo sales) just to give a tease on the market.
You can find many of these still remaining on atomichub either HERE for primary market sales (directly sold by me) or HERE for secondary market sales (sold by those who bought my work), or click any of the images below.
This evolved into me taking many of those images and creating "snapshots" and "snapshot quarters" - basically small thumbnails of my work that would then be sold as packs.
---
The Chronaverse Packs
Originally I created minor packs or blend specific packs as I released pieces
That evolved to major and master packs which contained complete amounts of pieces - the master pack contains 20 pieces out of a maximum of 146 blendable piece choices, and the pumpkin pack contains all the images needed to make all of the halloween jack-o-lantern images.
There were also some variations as well - slivers blends were created where one piece was sliced up into many pieces and had to be recombined. A'ar quintas the destroyer was also a variation that was cut up as it was being drawn. You can find both below:
Many of the minor packs still exist however so once you buy those packs you will then open them under packs HERE and then return there after once you have opened the packs to see if there were any minor packs inside to open as well, although there are some minor packs that are also used as blend ingredients, which brings us to the next step.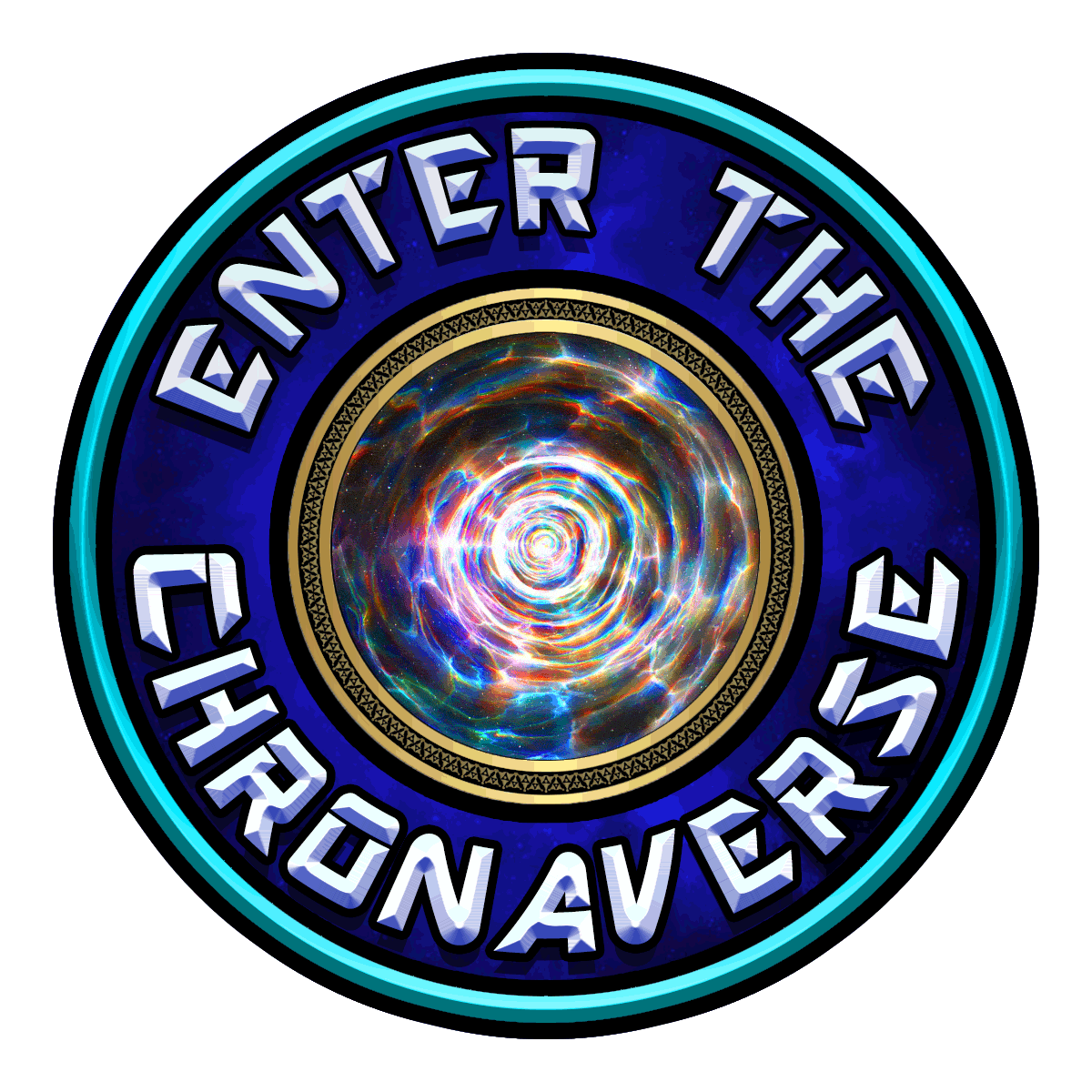 ---
The Chronaverse Blends
Once the packs have been opened you can then go to the blends section of the chronaverse, and this is where the TRUE value of the collection lies.
You will have been given x amt of snapshot pieces to blend with from the packs you opened - some packs may have given you more by containing even more major and minor packs to open so you may have quite a few at this point. At this point it is simply a matter of perusing the blends to see how many you need to create those blends. Some bundles have been created on market too in case you have not acquired enough and those can be found HERE.
Some snapshot pieces are "duds" - either the final blend did not end up using them in the end or the final blends for those pieces may not be out yet, as the chronaverse is constantly evolving and growing. Some pieces may have been considered too small or simple to make a final blend for. The amt of pieces needed to create a final blend usually depends on the size and complexity of the piece. The final blends are the full size of the image - which for some is at least 5000 pixels across - they can be quite huge! These are the sizes I sell on my actual art page, shawndall.com, so you are getting the full value of the piece.
Some of the final blends contain multiple steps, so you may have to create a final blend and then use pieces of that along with other pieces to create the final FINAL blend - there may be multiples of those steps for some of them. The packs will give you many pieces to collect, it may take you a while! In addition every tuesday in the Telegram chat room for The Chronaverse we also give away blend pieces to the first 10 people who request a blend snapshot piece along with their wam, so keep your eyes peeled!
You can visit the Blends area to see what is up that you can get pieces for. Some examples of available blends can be seen below.
The final blends are the final goal of the collection, where the majority of the value is - the final blends on average go for 700-800 dollars on market and can be found HERE.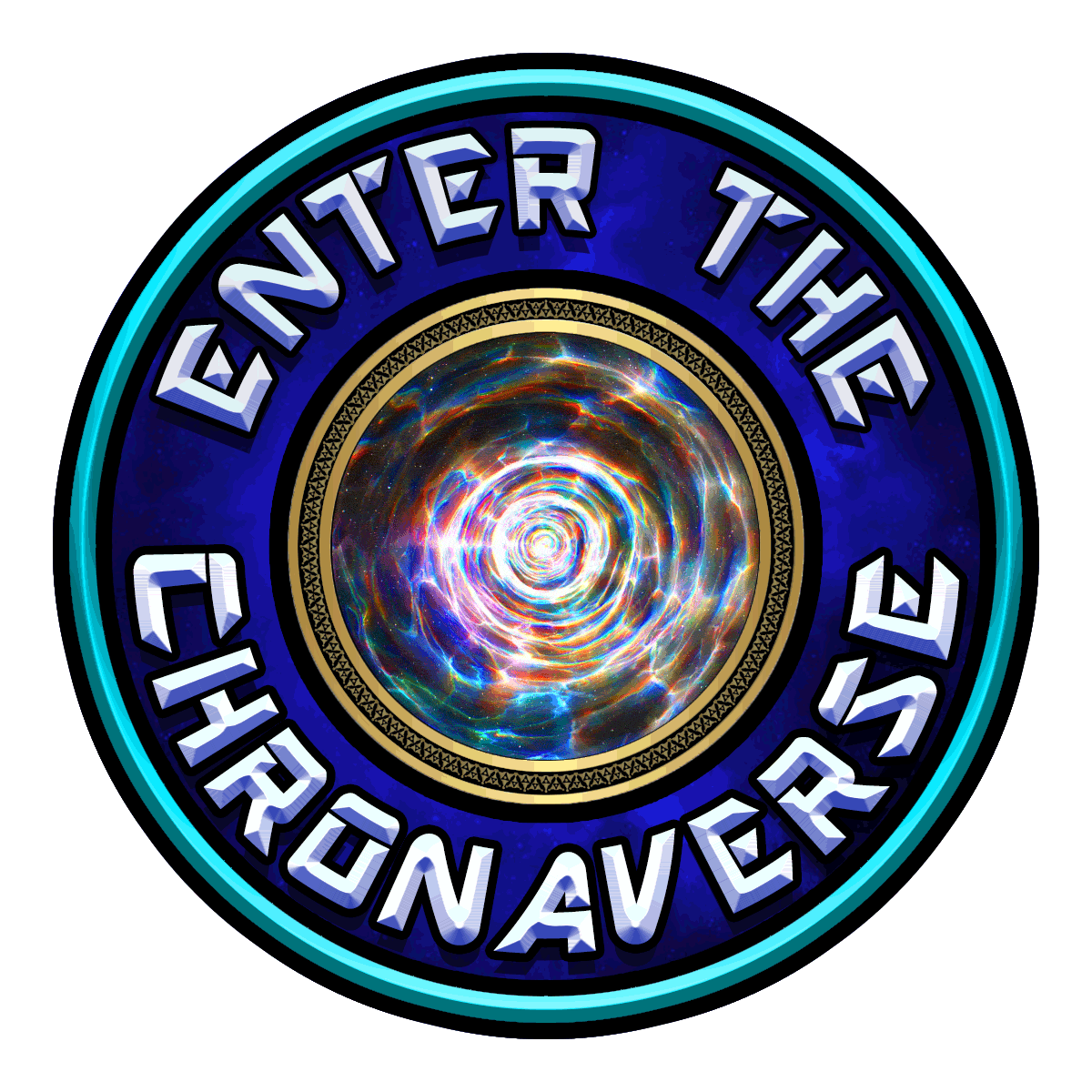 ---
<!=========================== ~*~ ===============================!>
1 of 1 mints
The second most valuable part of the collection is the 1 of 1 mints. These are held every weekend and one framed piece, usually mirrored to differentiate it, but not always, is auctioned away. Prominent members of the collection, like the blue wizard, usually snatch these up, but if you have the wax, be sure to see if you can challenge him for the pieces! You can find that link HERE.
You can find some examples of past auctions below:
The 1 of 1 mints generally go for a LOT of money on market being so rare, they generally do not go for under 700 wax and can go as high as 5000 wax, these are the ones to collect! You can find that link to buy them HERE.
This Weeks Auction


Dragon Alchemy Card

Current Bid: 250 Wax

Place your Bid!
Buy on market!
---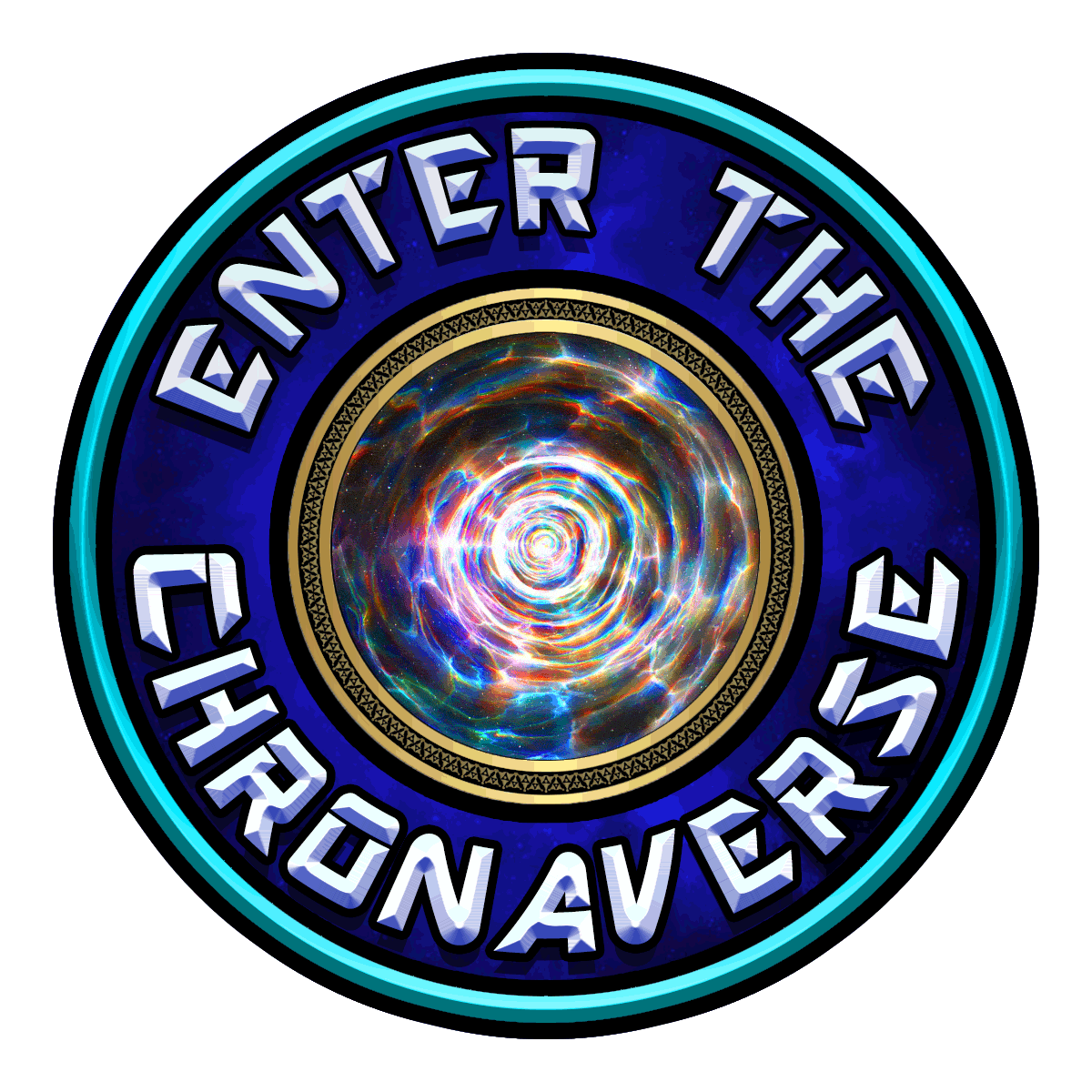 ---
The Audio NFTs
The third most valuable part of the collection is the audio nfts. I was the first solo artist on atomichub to not only figure out how to upload them to atomichub, but the first TO actually submit audio nfts to atomichub!
There are 3 separate schemas for my audio nfts:
1) Audio Click - these were the first audio nfts - usually just denoted by an album cover or the chronaverse logo in variations - you simply click the nft and inside is the audio that plays, embedded as an ipfs hash externally, so that you can listen to it - while the chronaverse logos spin like reels on a cassette tape or a studio recorder. You can find those HERE.
Some examples below:
2) Music - these were the second audio nfts - these were linked directly from my youtube videos and thus all contain videos that can be streamed. The first ones though only had a qr code to link to it, while later ones had the full video. You can find those HERE.
Some examples below:
3) Audio Discman The newest evolution of audio nfts - this discman actually shows the song and album playing, and has the cd of the album spinning inside! The nft also shows the cd on its own, the album cover and the album back and the nft playing all within this nft! This will be the structure going forward for all completed albums. You can find it HERE.
It was literally just released a few days ago so there are not many up yet. Get them while you can! Click the audio player below to find it on market :)
---
VOTE ON THE CONTEST!
So galactic123 is holding a contest to see who can make the best dust enhancer graphic for their game - and I am one of the finalists! Click "shawn" on the vote to vote for me! You can see my piece below:
---
Chronaverse NFT Gaming Utility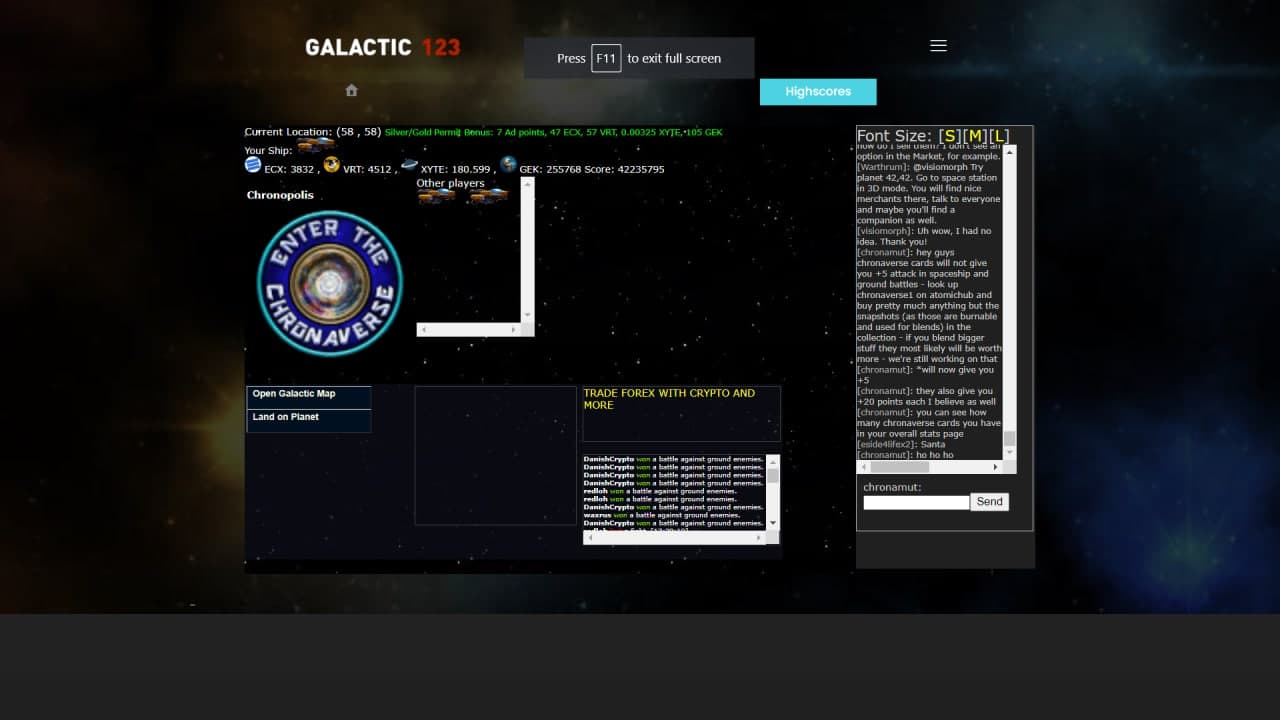 So it was only a matter of time until chronaverse was eventually used in a game, but here it is! Now if you own anything from the chronaverse that is NOT blend material (aka from the "snapshots" schema) it will count within the game!

Anything from the 1 of 1 mint schema will get you 20 attack points and 50 score points PER card in the game!

Anything else in the collection will get you +1 attack and +1 score. I am hoping final blends and audio discman pieces will be worth more as well in future.

Galactic123 is sorta a space exploration/battle game and token faucet mining game all rolled into one.

Click to play the Galactic123 NFT game!
---
---
---
This Weeks Drop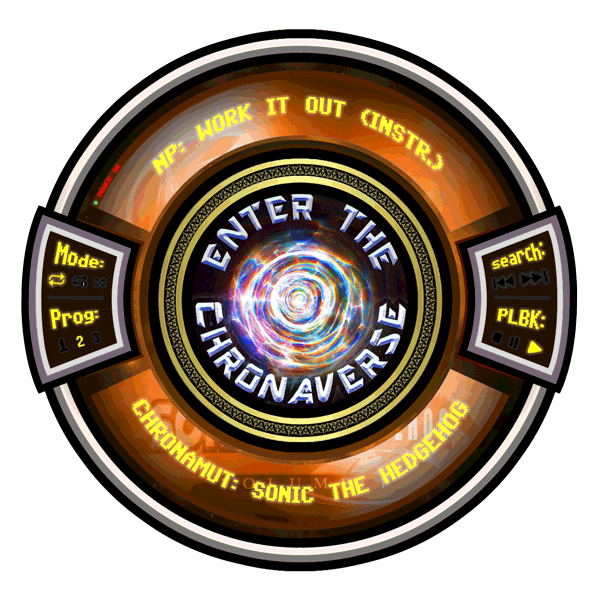 Living in the City - Instrumental(Sonic R) - SONIC THE HEDGEHOG VOL 1 - CHRONAMUT AUDIO DISCMAN AUDIO NFT

Current Price: 100 Wax

(Dust also available)

The New audio discman is here! This audio nft contains the audio discman which plays the seventh song off the album - Work it out (Instrumental) - and shows the disc spinning inside! It also shows the cd cover, the cd the cd back with the rest of the songs listed as well as the embedded audio file to play as well! There will be 18 songs on this album in total to buy - so look out for the rest! This is the seventh one.
---
---
<!=========================== ~*~ ===============================!>
Collections of the Chronaverse

"Peruse the various art styles of Shawn Dall the Artist!"

---

<!=========================== ~*~ ===============================!>

*RESTORED*

Audio Discman

First of its kind on Atomichub, the Audio Discman shows the spinning disc inside as well as the song and album in an animated interface! It also showcases the cd, the song to play, the cd front and the cd back! The attribs also link back to the online store, spotify etc. Collectors Items!

---

<!=========================== ~*~ ===============================!>

*RESTORED*

The Elements

Cosmic Elements of Earth Air Fire and water, and elements of consciousness and spirituality as well!

---

<!=========================== ~*~ ===============================!>

*RESTORED*

Cosmic

Cosmic Fractals and other celestial pieces of art for your out of
body spiritual enjoyment!

---

<!=========================== ~*~ ===============================!>

*RESTORED*

The Chron Riddles

Spooky and Enchanting, this old online browser riddle set captures the imagination and bends the mind!

---

<!=========================== ~*~ ===============================!>

*NOT YET RESTORED*

Creatures

Creepy crawlies, fantastical creatures, and things that lack classification is what you can find here!

---

<!=========================== ~*~ ===============================!>

*RESTORING..*

Traditional

Super detailed artwork all done with traditional media and
mediums, painted, drawn, sculpted

---

<!=========================== ~*~ ===============================!>

*NOT YET RESTORED*

Tattoo Art

Inked work in colour and black and white back from the days when Shawn was a tattoo flash artist

---

<!=========================== ~*~ ===============================!>

*NOT YET RESTORED*

Music

Shawn's music album art, along with some qr and spotify codes to link to listen on spotify! New pieces also stream music from Youtube!

---

<!=========================== ~*~ ===============================!>

*NOT YET RESTORED*

Snapshots

Small teaser snippets of all of Shawn's work. Cheap, affordable, a nice little taste of what's to come! These pieces are blender fuel and are used to burn to create the full res pieces of the art on them! Usually can be found in the packs by buying drop keys.

---

<!=========================== ~*~ ===============================!>

*NOT YET RESTORED*

Sketches

Very VERY old works in progress and pencil work from when I was
a kid, pre-coloured wips etc

---

<!=========================== ~*~ ===============================!>

*NOT YET RESTORED*

Audio Click

NFTS that are paired with music! Best of both worlds! Either promoting me or my friends :) etc

---

<!=========================== ~*~ ===============================!>

*NOT YET RESTORED*

Vector Art

This is all art that was originally made in adobe flash or Paint. Clean crisp lines and bright colours!

---

<!=========================== ~*~ ===============================!>

*NOT YET RESTORED*

Trading Cards

Enter the Chronaverse has its own unique set of trading cards, from common all the way up to mythical!

---

<!=========================== ~*~ ===============================!>

*NOT YET RESTORED*

Puzzles

Puzzle pieces that when combined in blender create bigger pieces, which when when combined complete the full res artwork of the puzzle!

---

<!=========================== ~*~ ===============================!>

*NOT YET RESTORED*

Raffles

Raffles are contests where tickests are sold as nfts for the chance to win a #1 nft - all tickets must be sold before it is awarded.

---

<!=========================== ~*~ ===============================!>

*NOT YET RESTORED*

Slivers

Slivers are cutout slices of whole images that when combined in blender create bigger pieces, which when when combined complete the full res artwork of the slices! Similar to puzzes but less pieces, and the slices can create multiple different pieces.

---

<!=========================== ~*~ ===============================!>

Most Recent NFTS

Neftyblocks, the same place that does my drops and packs, has a cool function that lets you see the first 50 of my newest nfts! View only though - you can't click them.

---

<!=========================== ~*~ ===============================!>

Auctions

IMPORTANT: All #1 mints go up for auction - be sure to nab what's up while you can - Click below to see what's up for auction!

---

<!=========================== ~*~ ===============================!>

Sales

Want to peruse ALL the NFTS of Chronaverse at once? Click below!

---